Bank of Canada maintains overnight rate target at 1.75% per cent
Date Posted: December 5, 2018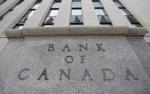 The Bank of Canada maintained its key interest rate today, keeping the benchmark rate 1.75%. This is the interest rate that impacts borrowing interest rates for consumers, specifically the prime rate for variable rate debt.
"None of the economists polled by Bloomberg were expecting an increase this time around, but watchers wondered what the bank would have to say about the plunging price of oil.
The price of the Canadian oilsands crude blend known as Western Canadian Select dipped as low as $14 US per barrel since the bank last met, while U.S. blends never fell below $50. If prices persist, the impact on the broader economy could be enough to warrant a change in monetary policy."
Some economists are predicting that moving forward into 2019, spring would be a the next most likely time for additional increases to the benchmark rate.
"Still, the Bank of Canada is more cautious than it was a few weeks ago. It concluded its statement by saying the pace of interest-rate increases will be determined by a "number of factors," including the effect of higher borrowing costs on spending, the trade wars, the "persistence" of the oil-price shock, and the central bank's "assessment of the economy's capacity."
Contact your Mortgage Broker for more information.
More from the Financial Post here.