Expected mortgage-rate hikes may crimp housing market- Globe and Mail
Date Posted: October 11, 2018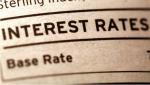 With the new trade deal signed between Canada, the U.S. and Mexico (USMCA), the Bank of Canada may take this is as another indicator the economy may be able to support additional rate increase over the coming months.
Additionally, with the recent increases to bond yields, mortgage rates are likely to follow suit if the increases are sustained. These potential increases to mortgage rates may, in turn, cause a slow-down in the housing market. As rates increase as do the stress-test qualifying criteria and most likely the mortgage qualifying rate (MQR) for high-ratio mortgages will follow suit.
Although millennials have been entering the housing market, some have stayed on the sidelines since they feel homeownership is not as high a priority than that their parents generation coupled with stricter qualifying criteria.
To read more from the Globe and Mail article, click here.
For more information on mortgages and mortgage rate, please contact your Mortgage Broker here.