New CMHC guidelines: financing for self-employed
Date Posted: October 10, 2018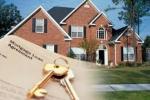 New guidelines released by the Canada Mortgage and Housing Corp. (CMHC) have now come into effect to assist self-employed borrowers in qualifying for mortgage financing.
Borrowers who have been self-employed for less than 24 months can now be considered through additional factors such as purchasing an existing business, predictable earnings, and even the type of training and education they have.
CMHC has also provided additional guidelines when it comes to collecting documentation to satisfy the income requirements of financing such as providing the Statement of Business Activities (T2125) and CRA's notice of assessment.
"Approximately 15% of the Canadian labour force is self-employed and may have difficulty accessing financing to buy a home, since their income sources may vary or be less predictable than those of employed borrowers.
In line with the National Housing Strategy commitment to address the housing needs of Canadians along the housing continuum, CMHC provides enhanced flexibility for satisfying income and employment requirements for all self-employed borrowers who dream of homeownership — at no additional cost."
For more on the CMHC program, visit their website here.
For information on your mortgage needs, please contact your Mortgage Broker.