Open House- The Real Estate And Mortgage Show: June 8, 2019
Date Posted: June 10, 2019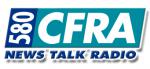 Listings in Ottawa real estate remain stagnant with only 4442 currently on the market with residential making up 3836 properties followed by 628 condos. The number of sales in May increased to 6.7% and the average sale price was up 5.6%. Year to date, we are at 1.9% for the number of sales while home prices are at 6.1%. The average sale price is now at $480,000 for residential properties. If we factor in the condo market as well, we are sitting at $437,000 compared to $400,000 at the end of 2018.
Mortgage rates are trending down wards and with the current bond market, they may go even lower in the next few weeks. If you are up for renewal soon, it would be wise to contact your Mortgage Broker to get a rate locked in. If your bank is presenting you with a "discounted" rate, that discount will be the key factor of a high penalty calculation. When it comes to qualifying for a mortgage, the rate is still at 5.34% compared to mortgage rates that are in the 2.99% range.
The last federal budget in March, a few notable changes were announced. One of the immediate changes was an increase to the RSP First Time Homebuyers program increased from $25,000 to $35,000. Another proposed change that is slated to being in 2020 was the ability for those separating you can withdraw again from your RSP. The most notable proposed program was the first time home buyers incentive which will likely be introduced in September just before the election. The shared-equity offer is they will offer a 5% interest free loan to match the 5% down-payment, 10% in the case of a new build. However, one of the restrictions of the program is the home price cannot exceed $420,000.
To listen to the full podcast, click here.