Open House- The Real Estate and Mortgage Show: October 6, 2018
Date Posted: October 9, 2018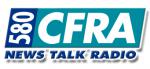 Bond markets have been priced for the Bank of Canada to raise interest rates. Steve, Frank and Paul discuss the options for variable rate mortgage holders in a time of uncertain rate changes.
For those in variable rate mortgages, some are concerned about the potential rate increases later this month. There is an option to convert those mortgages to fixed options. If you are uneasy- contact your Mortgage Broker to discuss your options. The impact of rising interest rates is felt with the stress test measures, when the prime rate increases, the qualifying rate with most likely increase as well making it even more difficult to qualify.
If people continue to struggle to qualify, the impact will be felt on the real estate markets. With housing prices at record levels in the Ottawa, and many other areas, prices will most likely start to level off in the next year or so.
When it comes to obtaining a mortgage as a retiree, lenders cannot discriminate based on age. The borrower just needs to show income coming in and a few years of CRA documents as proof.
If a home is listed on MLS, the sellers are required to have the house available for showings according to the rules of the real estate board.
To listen to the full podcast, click here.