Open House- The Real Estate And Mortgage Show: September 7, 2019
Date Posted: September 9, 2019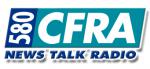 The new First Time Home Buyers Incentive may be key for some new home buyers to qualify for a home. Markets such as Toronto and Vancouver will likely not be able to use this program given the home prices, however, for many other Canadian markets this program should help get more first-time buyers get into the real estate market.
When it to comes to qualifying for the program, keep in mind that the total income allowed on the mortgage, which includes all purchases, guarantors, and co-signers, cannot exceed $120,000. Talk to your Mortgage Broker for assistance working with the program.
The Ottawa real estate market had another great month in July with an average sale price just under $441,000. The number of sales were up 9.1% and the average price up 11% in just one month. Year-to-date, the number of sales were up 4.3% given the lack of inventory. The average sale price is up 7.8% year-to-date. There are currently 3959 homes on the market with only 476 condos on the market.
The Bank of Canada's announcement last week held rates at 1.75%. The commentary was focused more on the Canadian economy and less emphasis on the global economy. Remember, this rate affects the prime lending rates on which variable rates mortgages and loans are calculated.
To listen to the full podcast, click here.
For more trusted mortgage advice, contact your Mortgage Broker today.