With Household Debt Near Record Highs, BoC Mulls Major Interest Rate Policy Change
Date Posted: July 23, 2014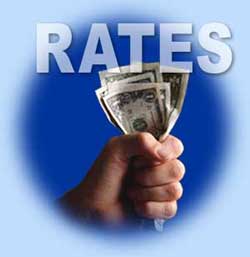 The head of the central bank is researching a "neutral interest rate" policy that will neither stimulate nor restrain economic growth. This would mark a departue from how the bank has done things for the past several decades.
Stephen Poloz goes on to say that "The new normal, as we see it, is probably one in which the interest rate is probably going to be lower than what we thought in the past. So much debt has been taken on during the course of this downturn that every uptick in interest rates that we get, whether it's two years from now or what have you, is going to hit the cash flow of ordinary people bigger than in the past.".
On Wednesday, the bank announced that the overnight loan rate will be kept at one percent (where it has been since September of 2010.).
Canadian household debt has risen considerably due to the low rate environment and the average debt-to-income ratio now sits around 163% (meaning Canadians owe $1.63 for every dollar they earn.).