More Ottawa Residents Buying Over the Provincial Border
Date Posted: May 4, 2021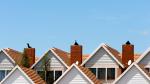 The decision for many Ottawa households to jump the provincial border to purchase homes in the Gatineau just about doubled in 2020. The increase is seen by the Canada Mortgage and Housing Corporation as Gatineau is a more affordable market as apposed to Ottawa.
A report from the federal Crown Corporation states that over the past five years, Ottawans accounted for approximately 6% of single-family homes purchased in Gatineau annually. In 2020, it climbed to 11%; 680 single-family homes in Gatineau and the surrounding area were purchased by Ottawans.
The move to Gatineau has been surrounded by the affordability of Gatineau when the Ottawa market has become pricey and potentially unobtainable to many buyers.
Contact one of our Mortgage Brokers today if you are potentially looking into becoming a buyer in Quebec.
To read the full Ottawa Citizen article; click here.